Onmyoji to Stage Massive Celebration for Its 1st Anniversary
Back
Onmyoji is decking the halls in preparation for their first anniversary game updates and special celebration events! Starting with the first update on December 19 and continuing through the second update on December 26th through January 8, players can receive exclusive packs and rewards, enjoy special drop and summon rates, and take advantage of rare discounts. The December 26th update will also introduce a new boss and two new Shikigami: Jr.Ootengu and Hakuzosu!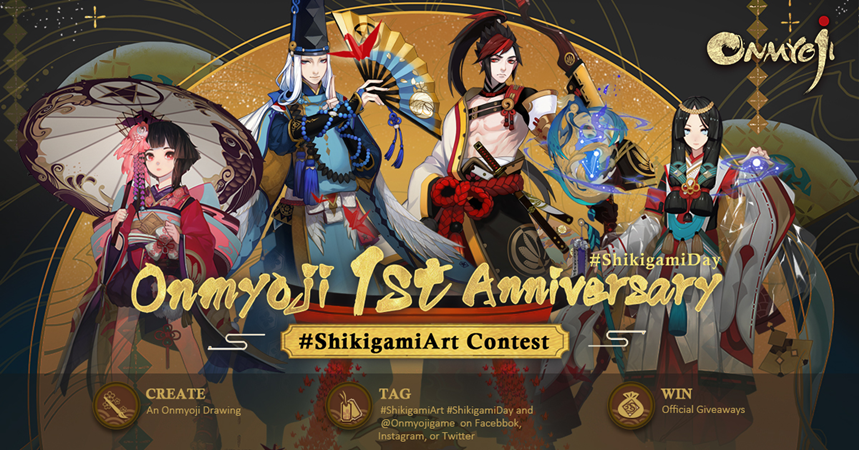 Beginning on December 19 after the game update, a Christmas Gift Pack will be available in the game., and until 25th Dec 23:59 EST, a special Christmas Profile Frame will also be available. Additionally, two new Summon Circles, "Skill Daruma" and "Team Weasel-boys" will be added.
Next, December 22 through 23rd at 23:59 EST is Pick Your Soul for the weekend! During this event, players may choose the type of souls that drop in Soul Zone. You can choose 4 types of souls, while the same soul cannot be chosen more than once in any lineup. After you have selected your souls, you can edit the lineup at any time. The lineup applies to the first 200 challenges per day. After this, the dropping rate and type of souls will return to normal.
From December 23rd through the 25th Dec at 23:59 EST, players can get the Christmas Shikigami Skin at a 20% discount and the friend gift Shikigami Skin is also 20% off.
There's even more excitement in store after the December 26th game update goes live through January 8th 2019, 23:59 EST! A new instance may spawn with Nen, who must be completed as a team, and new SP Shikigami Jr.Ootengu, and SSR Shikigami Hakuzosu will launch with five events in a row and a summon probability increase! During the summon, the probability of a SP/ SSR Shikigami draw will be 2.5 times than before! Each Onmyoji will have 3 times chance to enjoy the opportunity of probability increase. The first time SSR Shikigami is summoned it is guaranteed to be one excluded from the current Shikigami collection. Prior to the December 26th update, Onmyoji who already have all the SSR Shikigami collection will have a 15% probability increase bonus of summoning Jr.Ootengu. After players collect Jr.Ootengu, the probability will revert back to the regular rate. (Please note: 1. the complete SSR shikigami collection, the owned SSR shikigami shall prevail; 2. the complete SSR shikigami collection excludes the crossover SSR Rikuo Nura, Medicine Seller, Hozuki, Inuyasha, Sesshomaru, and Kikyo.) During the Summon, Onmyoji failed obtain SP or SSR shinigami in every 10 summons made using Mystery Amulet, Jade, AR Amulet, will obtain Mystery Amulet*1. During the Summon, Onmyoji who use 10 summons of R shikigami for the first time will obtain an additional reward. (Please note this is only valid for 10 summons and single summon is excluded.)
Memory Scrolls of Hakuzosu and Young Seimei event takes place from December 26th through January 15, 2019 at 23:59 EST. While visiting different sections in the game, Onmyoji will have a chance to obtain Scroll Shards which can be donated to repair Memory Scrolls, and every repair will come with a random reward. After the Memory Scroll repair is completed, Onmyoji will have the access to check out the match pilot. Meanwhile, according Donate Contribution Ranking, will give away all server rewards
For each chapter scroll, the first 200 Onmyoji in every server will obtain the SSR Shikigami Hakuzosu Pact Shard reward. After all the scrolls are repaired, players can check the pilot, but will lose the access to gain more scroll shards or scroll repairs.
Beginning December 26th, Onmyoji can obtain the new "Secret Zone: Domination" achievement after completing the secret zone and will obtain the In the Clouds frame reward. Also, the new achievement "Seimei·Conqueror" will added in the game for Onmyoji who already have all Own Blazing Sun frame, In the Clouds frame and Snake Sword frame can obtain the Onmyoji Golden Skin Series: Seimei: Golden Maple skin, Kagura: Golden Autumn, Hiromasa: Golden Bow, and Yao Bikuni: Golden Phoenix.
A 1st Anniversary Gift Pack giveaway will also be held. New Totem skins "Shinryu's Golden Scales skin", "Hakuzosu's Golden Tails skin", "Peacock's Golden Feathers skin", and "Panther's Golden Furs skin" will be added to the Boutique. Players who purchase Snowball Gift Pack can adopt a Snowball, and a new sticker will be available. Players who sign in consistently for 365 days can claim the Power of Youth Skin and SP Shikigami Jr.Ootengu and SSR Shikigami Hakuzosu will be included in Royal Battle.
From the 26th of December through January 1st, 2019 at 23:59 EST, if Yoto Hime, Shishio, Hana, Aoandon, Ichimokuren, and Enma launch in the Shrine, Onmyoji can exchange any of them within Talisman*6000. (Please note that only one may be redeemed during the event.)
About the new Shikigami
Bio of SSR Shikigami Jr.Ootengu, voiced by Ryoko Shiraishi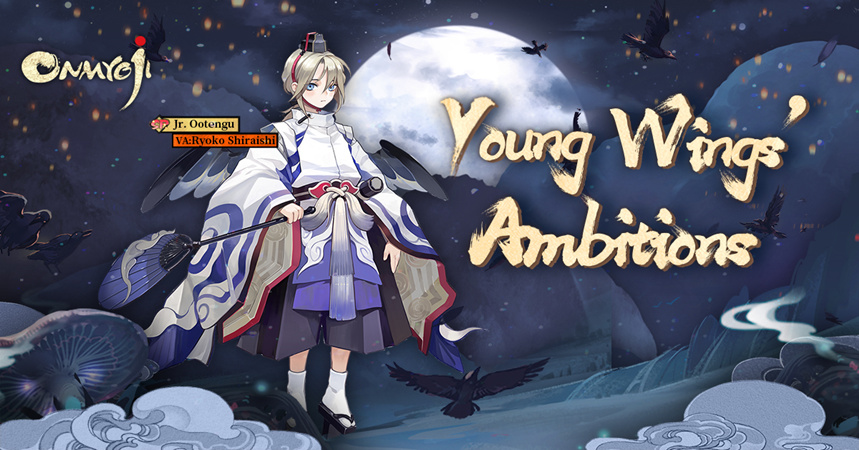 Bio of SSR Shikigami Hakuzosu, voiced by Daiki Kobayashi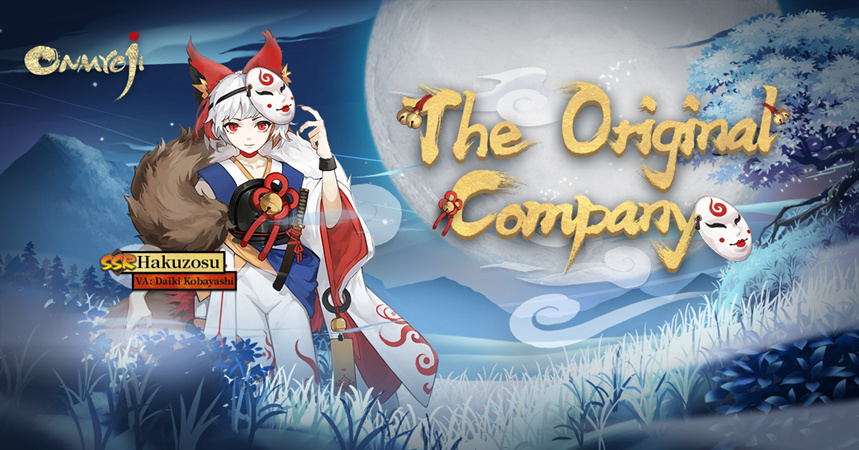 About Onmyoji
Onmyoji is a traditional Japanese styled turn-based fantasy strategy RPG. where you can strengthen your beloved shikigami to build your dream tactical team and defeat various demons to become the ultimate onmyoji.1st Anniversary is on, come win rich awards!
Onmyoji is a turn-based fantasy strategy game with PVP or PVE battles, where you can strengthen your beloved shikigami to build your dream tactical team and defeat various demons to become the ultimate onmyoji.
Follow us
Official Website: https://en.onmyojigame.com
Facebook: https://www.facebook.com/Onmyojigame/
Twitter: https://twitter.com/Onmyojigame
Instagram: https://www.instagram.com/onmyojigame
YouTube: https://www.youtube.com/channel/UCgHDGNxYhvXb_LlVd6RVRmQ
Discord: https://discord.gg/gB4VRHq
DOWNLOAD